Jumping on the newswagon
Because it's everywhere, and you can't ignore it:
The SNES Classic Mini is coming our way.
And it is loaded – as expected – with only the finest 16-bit classics who once went on to spawn gazillions of sequels, and haven't stopped yet.
Nothing more to say what isn't already known, right?
Or maybe some highlights:
In the odd case this is the only site accessible to you for the coming months, here's a list of the games that did make the cut: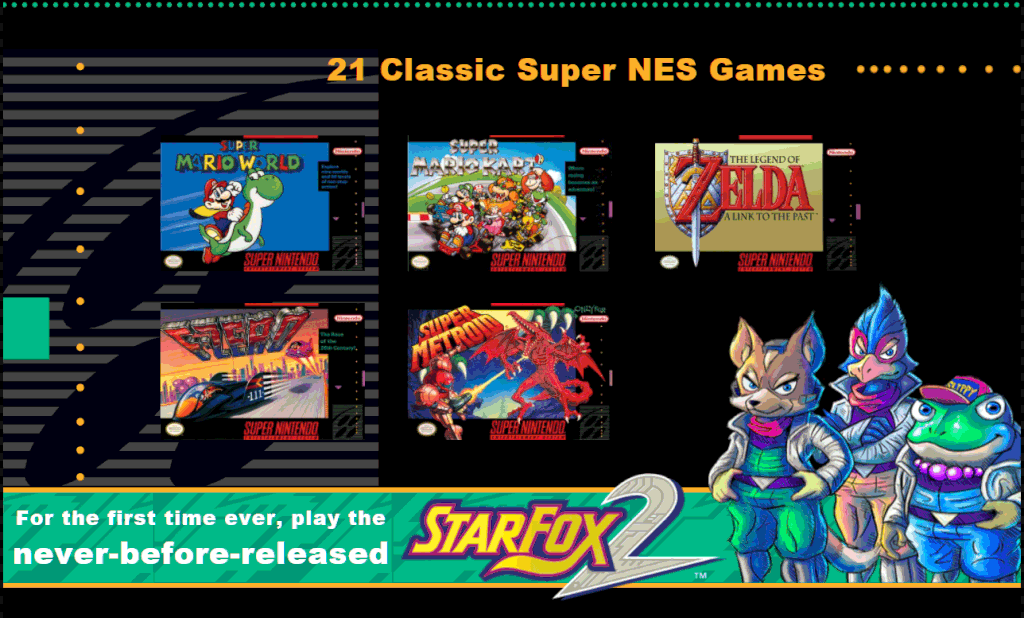 Contra III: The Alien Wars
Donkey Kong Country
EarthBound (Mother 2)
Final Fantasy III (FFVI)
F-ZERO
Kirby Super Star
Kirby's Dream Course
The Legend of Zelda: A Link to the Past
Mega Man X
Secret of Mana
Star Fox
Star Fox 2
Street Fighter II Turbo: Hyper Fighting
Super Castlevania IV
Super Ghouls 'n Ghosts
Super Mario Kart
Super Mario RPG: Legend of the Seven Stars
Super Mario World
Super Metroid
Super Punch-Out!!
Yoshi's Island