Posted on December 14, 2016
Less than meets the eye
I recently watched one of the latest episodes of Transformers: Robots in Disguise (2015) – not to be confused with the Japanese-made series of the same name from 2001 – and was unpleasantly surprised how little advancement was made in terms of the gray area between good and evil.
Worse, what I saw was pretty mind-bogglingly backwards. 
Two little mini-cons, "evil" by nature I suppose, are convinced by the "heroic" Bumblebee that they have nothing in common with their evil master, and should rather help the good guys defeat said master instead. Childlike as they are, they're easily convinced by good guy Bumblebee, and are being led back to base by him soon after, by means of clanging pots and pans together, drawing them in like a techno-organic Pied Piper.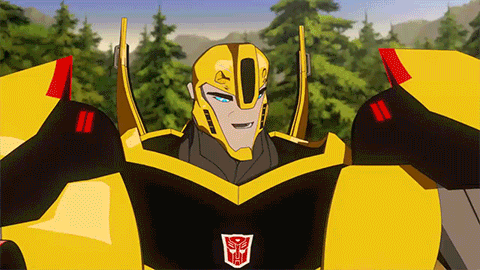 And what lies in wait at base?
The exact same sort reserved for the most heinous criminals in the universe: a cryogenic stasis pod that is meant to hold them for months, or even years on end.
What is the message here? No really, what are you trying to convey here, Hasbro?
That delinquent kids are no better than terrorists, and should not even be attempted to be reasoned with, or given a new, meaningful purpose in life?
Nope, just put 'em in the freezer, the problem will solve itself, later, maybe.
You disgust me, Hasbro, or whoever writes this drabble for your kids shows.
My love for the small and big screen is thus nearing depletion. I think I'll stick to some of the games, where no drama is needed for some great action sequences , or the comic books, where even the most hated tyrant can be given a second chance.