Posted on October 6, 2016
Top Ten TBA Games – [October 2016]
These are the games and studios you should keep an eye out for, the real MVP's to pledge a piece of your soul and fortune to. They're already more than ideas, and you can be part of their imminent success… or impending failure.
Who knows, the favor might be returned tenfold…
…as much as it may backfire.
So without further ado, have a gander at 10 upcoming indiegames, their trailers, demos and tunes:
THE  NOT-QUITE-3D EDITION
[October 2016]
Numbers are for show, just so you don't lose track.
10 – Shattered: Tale of the Forgotten King   [TBA]
9 – Beyond Human   [TBA]
8 – Long Gone Days   [early 2018 release]
7 – Double Kick Heroes   [TBA]
6 – The Girl of Glass   [Q1 2017 release]
5 – UnDungeon   [TBA]
4 – A Dragon Named Coal   [TBA]
3 – Butt Sniffin Pugs   [Kickstarter Ongoing]
2 – Code: Hardcore   [Kickstarter Ongoing]
1 – Old Man's Journey   [TBA]
---
---
---
---
---
10
Lore-rich single player adventure in which you shift from 2D platforming/puzzle sections to 3D boss battles.
Shattered – Tale of the Forgotten King looks great, it sounds great, it reads great, but does it move great?

Already part of the Square Enix Collective, stay tuned for its upcoming Kickstarter!
Redlock Studio will eventually release this dark gem on PC, XboxOne and Ps4.
Self-proclaimed metroidvania sci-fi platformer, though I'm seeing a little Contra and a lot of Shinobi splashed on for good measure.
One can never get enough of cyborg ninjas.
Unfortunately Beyond Human's Kickstarter was slashed/shot down late 2014, but it will soon be up again, thanks to the magic of Patreon (with demo) and Thunderclap.
The game will supposedly be released on PC, Mac, PS4 and PSVita.
Visual novel fans who need that extra bit of oomph, look no further than Long Gone Days.
Switching between pixel art and drawn anime style, the game also adds some RPG and shooting elements in the mix.
War is our future, and the future is now.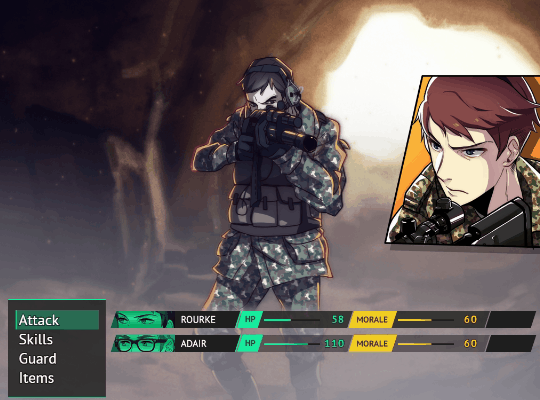 Laburatory's game has already been fully backed on Indiegogo, and will be available in a Steam store near you early 2018.
Can't wait to play? Cor, download the demo on GameJolt why don'tcha!
Sex, Drugs and Neo Metal. What more can I say?
Pound that keyboard to dust, grind those zombies to mush!
Already Greenlit on Steam, you can find Double Kick Heroes' demo on itch.io, so give that gundillac a whirl before investing in the real thing!
---
---
---
---
---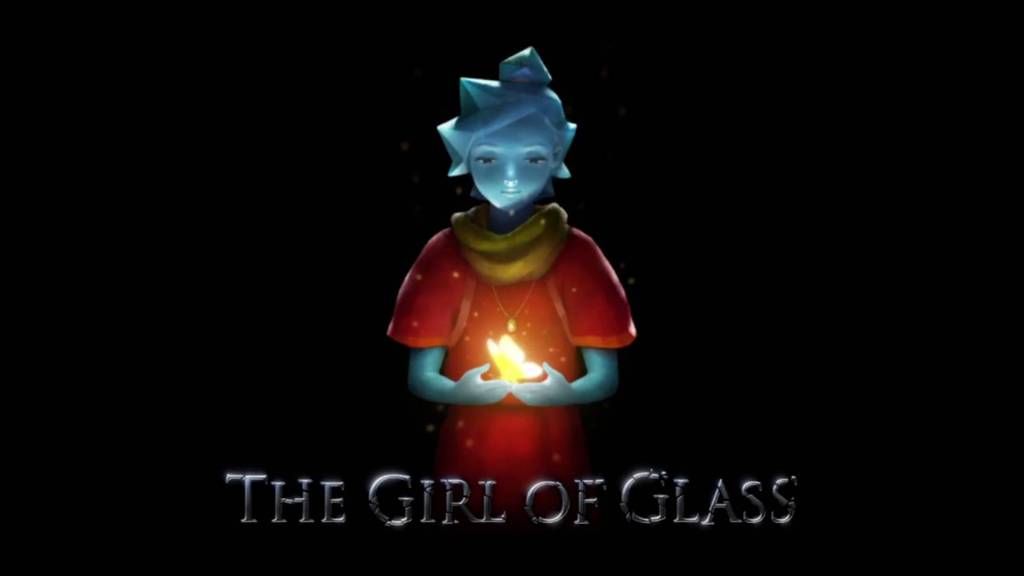 Beautifully hand-painted point-and-click adventure , complemented by a superb orchestral score and a turn-based battle system that has a distinct Child of Light  charm to it.
If Ghibli would step off its ivory tower and make meaningful eye and ear candy, this game would be it.
The Girl of Glass' pitch was received favorably on SQEXCollective, and a Kickstarter/Indiegogo should be up soon.
The game itself will be episodic in nature, with a probable release of episode one around Q2 2017.
Un

Dungeon
UnDungeon is weird as fuck.
If I stare at its concept art for too long my face starts to melt.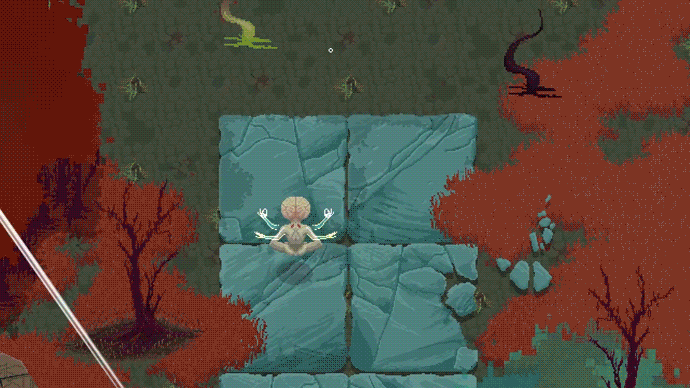 No seriously. This game will come out and probably eat your brain.
---
---
---
---
---

Spyro's pixelated brother-from-another-dragon, Coal and friends travel the lands in a sidescrolling fashion, slashing and scorching if necessary, aiding or berefting where needed.
With clear homages to Castlevania and Dark Souls, their adventures will surely endear many a gamer.
Stay tuned for its Kickstarter launch in the aftermath of the SECollective spotlight, and don't forget to play the early build demo of A Dragon named Coal!
---
---
---
---
---
Two-player co-operative butt sniffing. With pugs.
I rest my case.
Butt Sniffin Pugs is a fresh kickstarter, with more than three weeks to go. Get buttsniffin' before it's cool.
Super Deformed 2D mecha platforming shooter with both offline and online brawls, Code: Hardcore already won numerous awards at the 2016 Tokyo Game Show and Indieplay.

They passed the kickstart goal twice, and still have more than two weeks to go. If you need one awesome game to vouch for, this is it. Well, that's what the Chinese/Japanese developers are trying to convey in their pitch video anyway. It's a good watch. Funny too.
---
---
---
---
---